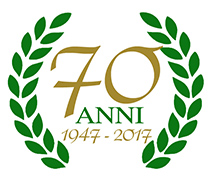 Registered in Genova in 1947, FRATELLI BARBIERI Srl is leader in supplying products, materials and accessories for shoe care and shoe repair, with more than 10.000 items sold both nationally and internationally thanks to a well-built network of agents and distributors: today it exports in more than 45 countries.
GROWTH


In 1990 it begins distributing in Italy Pedag insoles and foot supports, that soon gain market shares thanks to their high-level quality. In 1991 Barbieri Group takes over Euroten Srl, formerly "Plasticol", a company based in Milan specialized in manufacturing plastic accessories for shoes, such as shoe trees, boot shapers and shoe horns. Today the production is performed by Svig in the new building. In 1998 Fratelli Barbieri moves to its new headquarters, refurbished and extended in 2010, that covers 2.200 sqm including both the office and the warehouse. In 2000 the brand "Movi" was born: under the brand "Movi" was created a line of sanitary products for foot-care, a line of shoe-care products, a line of shoe laces, a line of insoles and foot supports and a line of leather goods.
EXPANISON


In 2006 FBG Srl (Fratelli Barbieri Group) totally acquires SVIG Srl, whose control was already taken in 2004. SVIG is one of the most important rubber-for-shoes factories in Italy, with a wide range of shoe repair articles and orthopedic products. In 2007 the production is moved to SVIG's new and modern factory in Vittorio Veneto (TV), featuring a covered surface of 3.000 sqm. In 2013 SVIG grows up and needs more space: it is being planned to build a new factory on an adjoining plot. In 2015 it takes place the inauguration of the new building, 2.000 sqm, close to the existing one.
DEVELOPMENT


Barbieri Group aims to make its leadership position bigger and bigger, in Italy and abroad, and tries to achieve this goal by investments and research, by study and continuous creation of new articles, with the support of the experience that comes from more than half a century of activity, and always attempting to increase the products' quality.


We strongly believe that innovation generates new growth and work opportunities for our customers as well, thus creating a virtuous circle for the benefit of all: our companies, our customers, and those who work with us.
Fabrics
for Furnishing, Bags, Orthopedics, Shoes, Saddlery